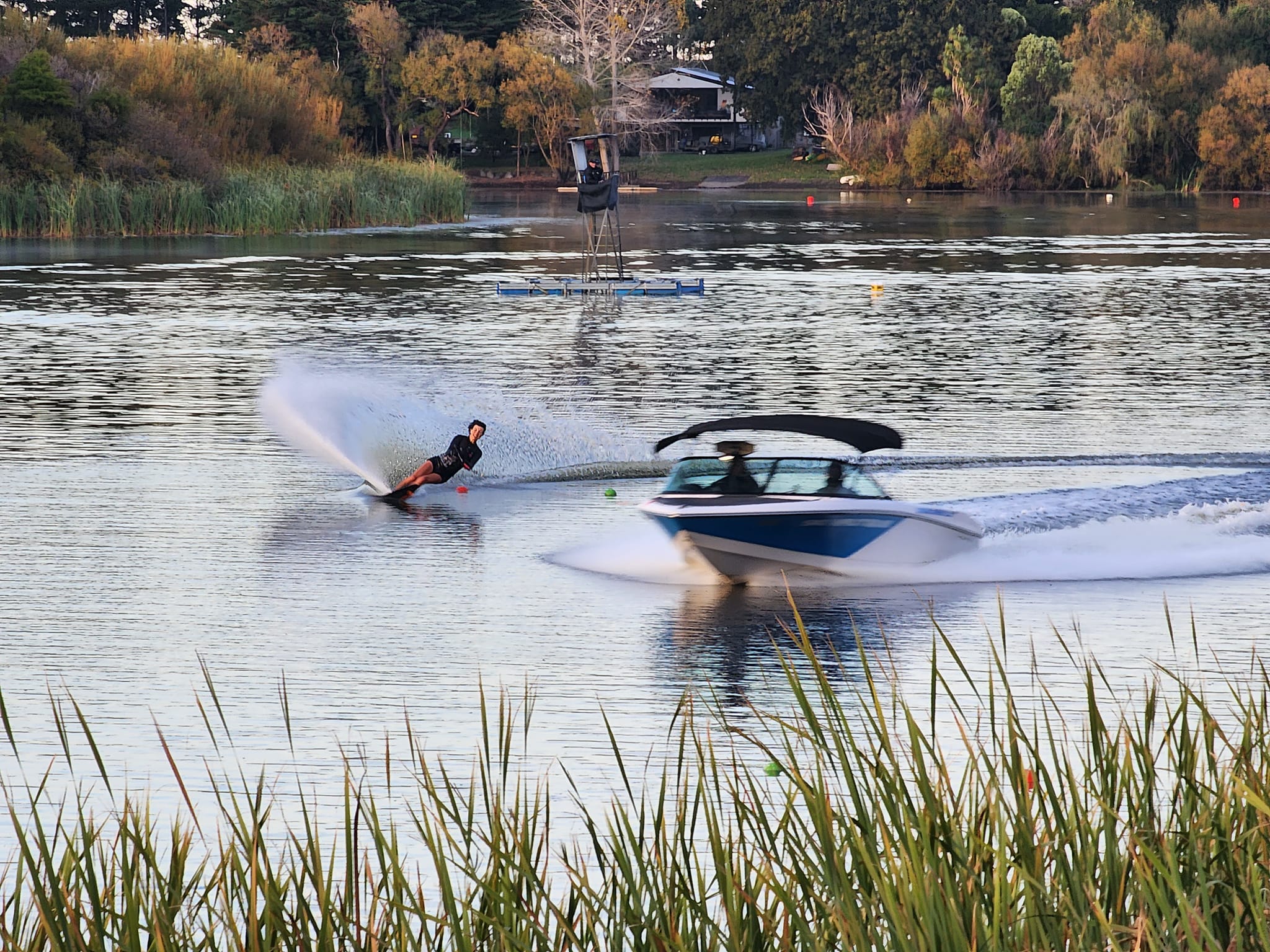 Australia/New Zealand Challenge
The Wanganui Water Ski Club is hosting the 2024 Oz-Kiwi Junior Water Ski Challenge, a prestigious international water skiing event that has been fiercely contested since 1986. The tournament brings together the best junior skiers from Australia and New Zealand to compete in the three water skiing events: slalom, trick and jump at Lake Wiritoa, one of the best water skiing sites in Australasia.
Competitors, their families and supporters from across New Zealand and Australia will attend this popular and exciting event that showcases and supports our young water skiing talent. Many of the competitors have excellent world rankings and due to the friendly rivalry associated with any Australian/New Zealand sporting event and the quality of the Lake Wiritoa site, the likelihood of outstanding performances during the tournament is high.