Whanganui has a wide range of sporting facilities available for everyone to use. From parks and playgrounds, to gyms, fields, and community halls – there are so many places to move and play.
Sport Whanganui is fortunate to partner with territorial authorities, trusts and community organisations to look after, or be involved in the management of, several sport and recreation facilities in the region.
Spaces and Places Strategy
Sport NZ supports organisations to plan and design world-leading sporting facilities around New Zealand to enable and inspire people to participate.
We aim to provide more New Zealanders with better places to play sport. By doing this we will grow participation. Our goal is to for sport and recreation facilities to be fit-for-purpose, well utilised and future-proof. To achieve this, we support sport organisations across New Zealand with better planning and designing of sports facilities.
---
Whanganui Boys and Girls Gym Club
The Whanganui Boys & Girls Gym Club (WBGGC) is a non-profit charitable organisation, established in 1957 and affiliated to Gymnastics New Zealand. The club offers competitive and recreational gymnastics as well as pre-school classes, cheerleading, trampoline, and school holiday programmes.
The club can be hired out for birthday parties on weekends and there is a group accommodation wing perfect for visiting sports teams.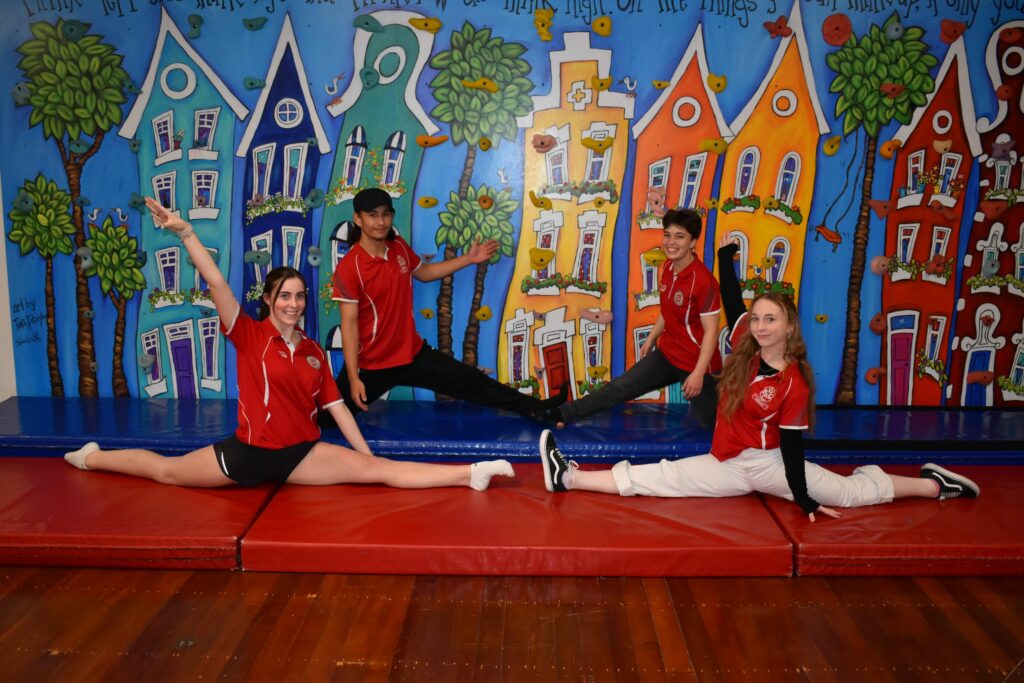 Springvale Bike Park
Located next to the Splash Centre opposite the WBGGC, the Springvale Bike Park is the result of a community partnership between Sport Whanganui, Whanganui District Council, the Whanganui Mountain Bike Club and a number of local businesses.
The bike park has a learners' track for young riders with miniature roads and signage, as well as pump tracks for teen riders wanting more of a challenge.
---
Other facilities
Splash Centre
The Splash Centre is Whanganui's main indoor community pool located at Springvale Park. The Splash Centre complex is managed by Whanganui District Council and along with lane swimming, includes a toddler pool, two hydroslides and a fitness centre.
Visit the Splash Centre website
Jubilee and Springvale Stadiums
Jubilee and Springvale Stadiums are run by a trust and host both sporting and non-sporting events such as indoor volley ball, badminton, basketball in line hockey and home shows.
To book either stadium, contact the Trust Manager on 06 345 2102.
Indoor Cricket Centre
The Cricket Whanganui Indoor Training Centre is located inside the Jubilee Stadium at Springvale Park. Three indoor cricket lanes and a bowling machine are available to be booked, all users must be registered with Cricket Whanganui prior to booking. To find out more, contact Pete Bowman on 027 247 0545.
Springvale Park sports fields
Springvale Park sports fields are multi-use and often play host to cricket, touch, rippa rugby and Rippa Rugby competitions. The park is an off-leash dog exercise area when sports fields are not in use.
To book a sports field, contact Sport Whanganui on 06 349 2300.
---
Need a meeting room?
We have several small to medium-size meeting spaces available for hire at our centrally located offices at Community Sports House, Springvale Park in Whanganui. For more information and to make a booking, please contact us at 06 349 2300.