Looking for a fun and engaging activity for the whole family? Look no further than the local Marangai archery club! Our club is a welcoming and inclusive community that offers beginner courses for those who are new to the sport of archery. Our experienced instructors will guide you through the basics, teaching you proper form, safety techniques, and the fundamentals of target shooting.
Once you've completed the beginner course, you can join in on the fun by participating in our active tournaments. We have events for archers of all skill levels, from beginner to advanced, so there's always an opportunity to test your skills and compete with others.
Our club is also a great place to make new friends and connect with other archery enthusiasts. We pride ourselves on creating a family-friendly atmosphere that's welcoming to everyone. Whether you're looking to learn a new skill, compete in tournaments, or just have some fun with your family, our archery club has something for everyone. Come check us out and see for yourself why archery is one of the most exciting and rewarding sports around!
---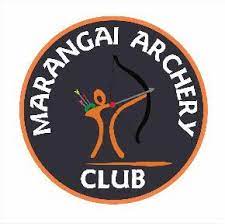 Opening Hours:
Currently open 12:30pm – 3pm both Wednesday and Sunday afternoons for general club shooting (weather permitting). Private groups available at other days/times on request. Please contact Maureen directly to reserve a slot.
Email
secretary@marangaiarcheryclub.co.nz